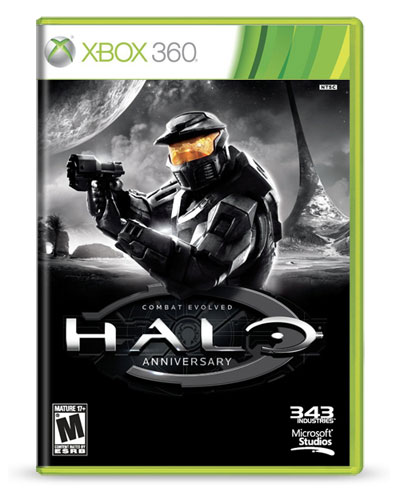 Ten years. Has it really been that long? In some ways, it still seems like yesterday that I bought my first ever gaming console and played through that epic campaign. It's even more remarkable that while my original Xbox and most of my game collection has come and gone, that my original Halo: Combat Evolved disc still has pride of place on my gaming shelf, as does Halo 3: ODST and Halo: Reach.
Now, though, it has a new title – okay, well, sort of new title – next to it: Halo: Combat Evolved – Anniversary, which revisits the original game with a gussied-up graphics engine, remastered sound and a musical score completely re-recorded with a live orchestra at Skywalker Sound.
It seemed like an odd move – why re-release a ten year old game which a lot of gamers will have already played, and whose gameplay has aged by that decade? Well, the reviews are in, and even with ten years' gameplay evolution between it and titles like Modern Warfare 3, Battlefield 3 and even Halo: Reach, the consensus of the professional review market is that Halo: Combat Evolved still feels like a modern first person shooter.
I'll leave the objective breakdowns of Halo: CE-A's merits to those review sites. Instead, I'd like to tell you why I still find Halo: Combat Evolved one of the most unique and entertaining games ever.